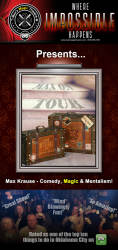 Max's Magic Theatre "On Tour"
The Rail Stop Restaurant
6478 Main Street - The Plains, VA 20198
Time: 6:30pm Day: Monday Doors: 6:00pm Ages: All Ages Price: $30 - $70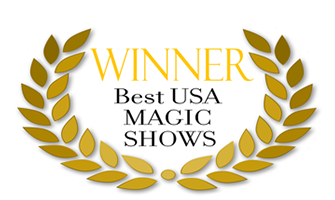 An intimate evening of laughter and disbelief awaits!
Max's Magic Theatre "On tour" - The Rail Stop Restaurant invites you to a private and intimate dinner & show experience where your brain will be taken on a roller coaster ride. The magic and mentalism performed has more twists than your favorite movie thriller and everything happens in an environment tailored to give you the most personalized performance possible with some of the magic happening only inches away from your face!
Your decisions will control the outcome of the show making you an integral part of the magic, a special prize will be given away and it could be you that wins it. Everyday objects will be manipulated in ways that defy all logic and reason. You will even go home with an incredible piece of magic that you can share with your family, friends, and co workers to commemorate this one of a kind experience!
Keep the little ones at home as this show will be a little more sophisticated.
For reservations please call 540-253-5644 after 5, Tuesday through Sunday. Tickets will sell out!
NOTE: Max apologizes in advance if the show causes stomach aches from laughter or your head hurts because you're having your brain scrambled from this experience.